Commercial NATO Codification in Aid of Export Sales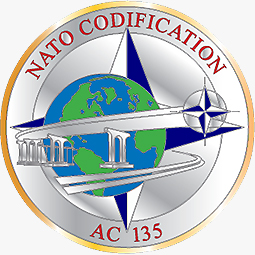 What's Involved?
We offer NATO Codification services to UK companies as an aid to marketing and sales of their products: - i.e. some foreign governments require NATO Stock Numbers (NSN's) allocated to products before they will purchase them or add them to their inventories.
Do I Qualify for this Service?
To qualify for our Codification services, companies must confirm to UK NCB that they hold the design rights or manufacture the items being submitted for codification and agree to their company contact details/product data being visible on CSIS and all other codification products which contain CSIS data. You must also supply suitable source data (i.e. a technical drawing, specification, data sheet etc) applicable to each item being submitted for codification, at no cost to UK NCB.
UKNCB will not codify items commercially for any other country outwith the United Kingdom.
Codifying your products offers the following benefits:
Visibility of your products and company contact details on the UK MOD catalogue CSIS (Codification Support Information System). CSIS has over 7000 users and contains over 6 million NSNs and 11 million manufacturer and vendor part numbers.
Visibility of your products and company contact details on the NATO Catalogue. NMCRL (NATO Master Catalogue of References for Logistics), subject to user interest being added to your item. NMCRL has 26 million user registrations and contains 17 million NSNs and 34 million manufacturer and vendor part numbers.
Connecting with buyers and manufacturers. Because only equipment with an NSN can enter the UK defence supply chain, codification enables MOD buyers to source the right kit quickly and easily from manufacturers and suppliers featured in the catalogue.
E-Tasking
Companies must submit items for routine codification to UKNCB using our eTasking system. If you do not have an eTasking account, please complete and submit our Industry Application Form for an account to be setup for you. If you have any queries regarding this or require our form in an alternative format, please contact us on 030 016 23969.
We also offer a Premium Service where we do the leg work to save our customers' time. Please Click here to find out more.
Pricing
There is a charge per item for codification when the request originates from a commercial organisation. The cost is £75.00 + VAT per item up to 250 items for routine codification and £115.00 + VAT for urgent codification. Companies wishing to place an order for over 250 items are eligible for discounted pricing and should contact us for a quotation on 030 016 23969 or email NCBGBRComSaleQry@mod.gov.uk with your requirements and we'll get back to you.
eTasking Application Required
15 Working Day Timescale
5 Working Day Timescale
Source Data Required
Design Rights must be held in UK
DMC, IMC Target System
£
75
.00
/ Item
excl. VAT
£
115
.00
/ Item
excl. VAT
Commercial Codification Terms and Conditions
| Please confirm the following conditions of service before proceeding | ( ) |
| --- | --- |
| 1. I confirm that the item(s) to be codified are not owned by the Ministry Of Defence. ( Items owned by MOD are codified at no cost, please refer to our Codification for MOD page for further information ) | |
| 2. I confirm that I am a UK manufacturer or a UK company who hold the design rights of the item(s) to be codified. | |
| 3. I confirm I have a UK NATO Commercial and Government Entity code (see our NCAGE page ). | |
| 4. I confirm I have suitable source data (technical drawing/description) for the item(s) I want codified. | |
| 5. I confirm that the source data for the item(s) to be codified is unclassified and non-sensitive content. | |
| 6. I agree with the service Terms and Conditions . | |
| 7. I agree to my company contact details / product data being visible on CSIS and all other codification products which contain CSIS data. | |