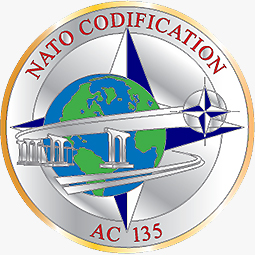 What's Involved?
We offer NATO Codification services to UK companies as an aid to marketing and sales of their products: - i.e. some foreign governments require NATO Stock Numbers (NSN's) allocated to products before they will purchase them or add them to their inventories.
UKNCB's Premium Codification Service is for Industry customers who would like a bespoke and personalised service for obtaining a NATO Stock Number for their item(s). This service will save you time and hassle by completing and managing your codification request from start to finish. All we need you to do is provide the source data.
Why Go Premium
Save Time. Free up your resources for other things and leave it to us! There is no need for you to complete application forms or wait for login details. We will make sure the process runs smoothly.
Dedicated team. UKNCB's tasking team have a wealth of experience and will not only be completing your request and monitoring its progress but will also be on hand to provide support and answer any queries you may have.
Straightforward fully comprehensive service. Customers who choose to use our premium service will benefit from the expertise of UKNCB direct – the sole authority for codification in the UK. There is no need to have a middleman or third-party company involved in this process. Learning new systems or undertaking training is not required making the process uncomplicated and hassle free for you.
Urgent Premium Service available. If you require NSNs quickly we will endeavour to supply these within 5 working days. Please see our T&Cs for more information.
The Process
What we need from you:
We need you to complete one simple form which will load below once you confirm you meet the qualifying criteria for this service. You also need to attach the source data (technical drawing/description) for the item(s) being codified so that we can identify the item(s) correctly.
After reviewing the request, UKNCB will send you a payment link.
Click on the payment link within the email we send you to make payment on the secure GOV UK Payment Platform.
Once payment is received, we will arrange codification and send a confirmation email.
If any queries are raised during the NSN creation, we be in contact via email.
You will receive email confirmation once your codification is complete followed by a VAT receipt from UKNCB.
Pricing
There is a charge per item for premium codification when the request originates from a commercial organisation. The cost is £95.00 per item + VAT up to 250 items and £135.00 per item + VAT for urgent requests. Companies wishing to place an order for over 250 items are eligible for discounted pricing and should contact us for a quotation on 030 016 24146 or email NCBGBRComSaleQry@mod.gov.uk with your requirements and we'll get back to you.
eTasking Application Required
15 Working Day Timescale
5 Working Day Timescale
Source Data Required
Design Rights must be held in UK
DMC, IMC Target System
£
95
.00
/ Item
excl. VAT
£
135
.00
/ Item
excl. VAT
Commercial Codification Terms and Conditions
| Please confirm the following conditions of service before proceeding | ( ) |
| --- | --- |
| | |
| | |
| | |
| | |
| | |
| | |
| | |