UKNCB Codification Training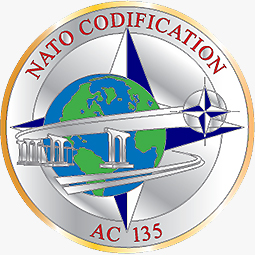 What's Involved?
The UKNCB have developed a bespoke Training package to educate industry on the NATO Codification System, its codification software, CSIS and applying for Codification through E-Tasking.
The training will be delivered virtually using MS Teams, with 5 attendees per session.
The course will cover three topics:
An Overview of NATO Codification. This session will introduce NATO Codification, outline UK and International Codification policy, summarise the benefits of Codification and describe the codification process.
CSIS Navigation. This session will introduce participants to CSIS and enable them to effectively interrogate the system to provide meaningful Item of Supply Data. This course will cover how to perform a CSIS Search by NSN, Reference Number, Characteristic and Manufacturer. It will offer an explanation of the Item of Supply record and how to run a Batch Query to identify if items have existing NSNs.
E-Tasking Requests. This session will introduce participants to the E-Tasking system used in CSIS when requesting codification. This course will cover applying for an E-Tasking Account and maintaining your details, completing an E-Task Request for New and Post Codification, Identification of different types of Codification Requests and when they should be used and submission of bulk Codification Requests.
The duration of the course will be one calendar day (7.5 hrs, including breaks).
Do I Qualify For This Service?
To be eligible for this course, your company must be a UK Company who are working on behalf ofUK MOD under a contractual agreement. If you are a MOD Employee you are eligible to free codification training. If you wish to discuss this, please email the UKNCB at NCBGBRCodiQuery@mod.gov.uk
The Process
We need you to complete one simple form which will load below once you confirm you meet the qualifying criteria for this Training Course and have agreed to our Terms and Conditions.
After reviewing the Training Request Form, the UKNCB will send you a payment link.
Click on the payment link within the email we send you to make payment on the secure GOV UK Payment Platform.
Once payment is received, we will send you a confirmation email and details about the course date.
If we need any further information from you, we will be in contact via email at NCBGBRCodiQuery@mod.gov.uk
Pricing
The course is charged per delegate. The cost is £250 per delegate for the 1-day course. If you would like to know more information about this fee please contact UKNCB at NCBGBRCodiQuery@mod.gov.uk
UKNCB Codification Training Terms and Conditions
| Please confirm the following conditions of service before proceeding | ( ) |
| --- | --- |
| 1. I confirm that I am a UK Company or UK Manufacturer who are contracted to provide support to the UK MOD. | |
| 2. I agree to my company contact details and delegate details being provided to UKNCB Training Team for training purposes. | |
| 3. I confirm that I am not a MOD employee. MOD employees are offered Training Courses at no cost. If you wish to discuss this please contact UKNCB Training Team at NCBGBRCodiQuery@mod.gov.uk | |
| 4. I agree with the UKNCB Codification Training service Terms and Conditions . | |